Apply Your Experience on Campus
Classroom Presentations
Spark study abroad interest in first year students by presenting on your international experiences in the Freshman Year Experience (FYE) and other University 101 courses. Many first-year students cite these presentations by study abroad returnees and exchange students as how they initially heard about studying abroad.
Do you have the perfect photos to describe your study abroad Experience? If so we want them, and we may be willing to pay you for them. The WU Study Abroad Photo Essay Contest was established to recognize the importance of WU students' international experiences and promote studying abroad to other WU students and the community. Monetary awards of $100, $75, and $50 will be awarded to the top three entries received.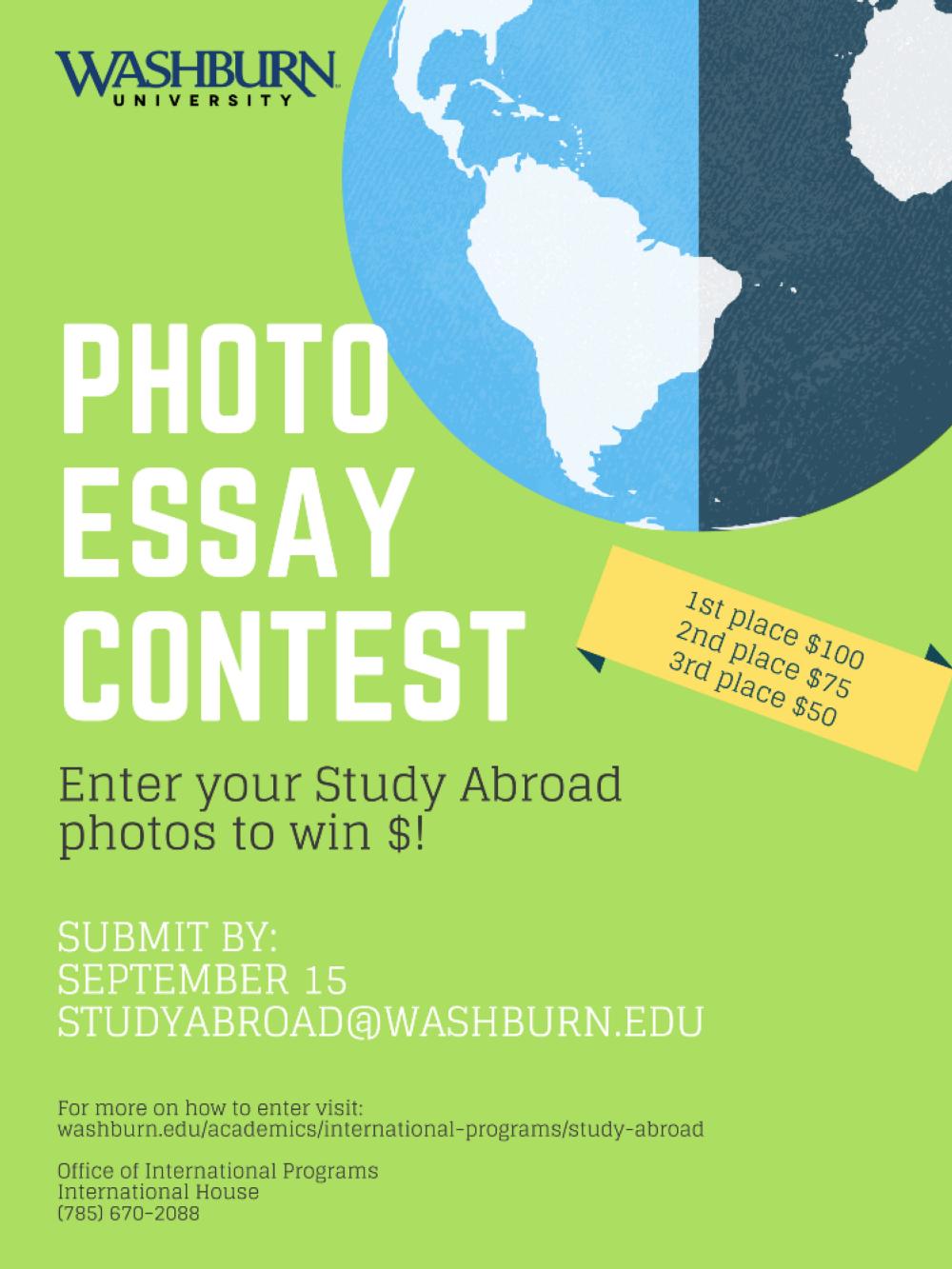 Study Abroad Volunteer Peer Advisors:
Put your international experience to work by promoting study abroad to your peers! The OIP hires volunteer returnees for approximately two hours per week to assist in the department with advising, programming, and promotion. Click
Peer Advisor Program & Application
to complete the Peer Advisor application and submit it to the Office of International Programs located in the International House.
Submit an article (700 words or less) and picture (in digital format) to the Office of International Programs (OIP) at studyabroad@washburn.edu. Selected articles will be featured in the "Bods Abroad Newsletter".
Study Abroad Fair Fall (BOWTIE) & Spring
Welcome students and share your own global education and experience with prospective study abroad students.
Pre-departure Orientation Fall & Spring:
Share your experience or answer questions at the pre-departure orientation. Questions range from what host families are like to must-see attractions or destinations. You'll have the opportunity to share your best pieces of advice!
International Student "WU Buddy":
Remember how your first few days were in your country abroad? Become a "WU Buddy" and help welcome new international students to campus and help them get adjusted to life at WU. Contact international@washburn.edu for more information.
Conversation Partners - English as a Second Language: Located in the International House, Fall & Spring, Tues. & Thurs. afternoons.
Visit the OIP and ask for a Conversation Partner Application to become a language exchange partner with an international student for a minimum of one hour per week. Practice language skills acquired abroad while helping an international student improve their English skills!
International Club & other international student groups
Meet WU students from all different countries, including the U.S., by joining WU International Club and other cultural groups on campus.