While Abroad
While you're abroad, consider the following to ensure a smooth transition back to Washburn:
Stay Connected
Share your experiences while abroad! Consider taking pictures or videos and posting them on a blog. Follow us on Instagram at BodsAbroad, on Twitter @bodsabroad, and join Washburn University Study Abroad on Facebook.
While you're abroad be sure to use the hashtag #bodsabroad for a chance to be featured on our social media pages!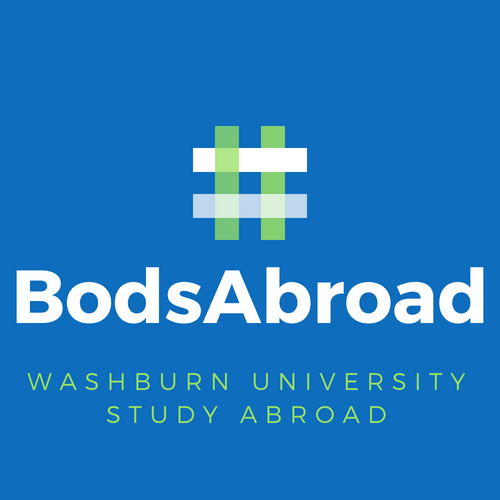 Keep in Contact
If you are transferring credit back to Washburn and have enrolled in any courses not listed on your Study Abroad Credit Transfer Form, contact the Study Abroad Coordinator to complete a new form.
If you are studying abroad for a semester or year, you may need to contact your Academic Advisor and enroll in Washburn classes from abroad for the next semester.
Request Transcripts
Before leaving your host university, be sure you know how to send your transcript to the Washburn Office of International Programs (OIP). Many program providers will automatically send a transcript to the OIP on your behalf. Exchange and direct enroll programs require that you request your transcript be mailed. We highly recommend that you order copies for yourself as well. Please have an official transcript in English sent to:
Washburn University
Office of International Programs
Attn: Tina Williams, Study Abroad Coordinator
1700 SW College Avenue
Topeka, KS 66621 USA